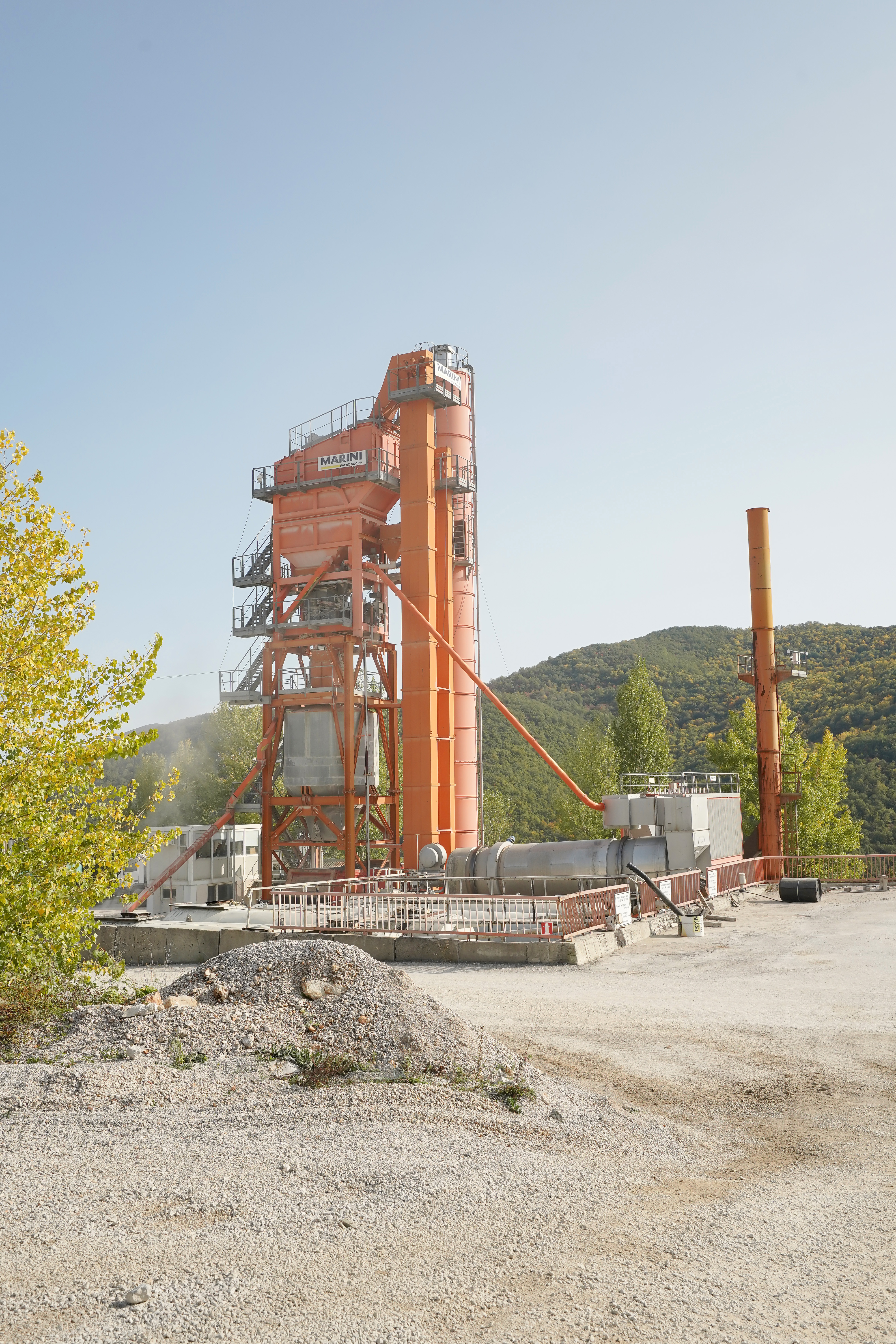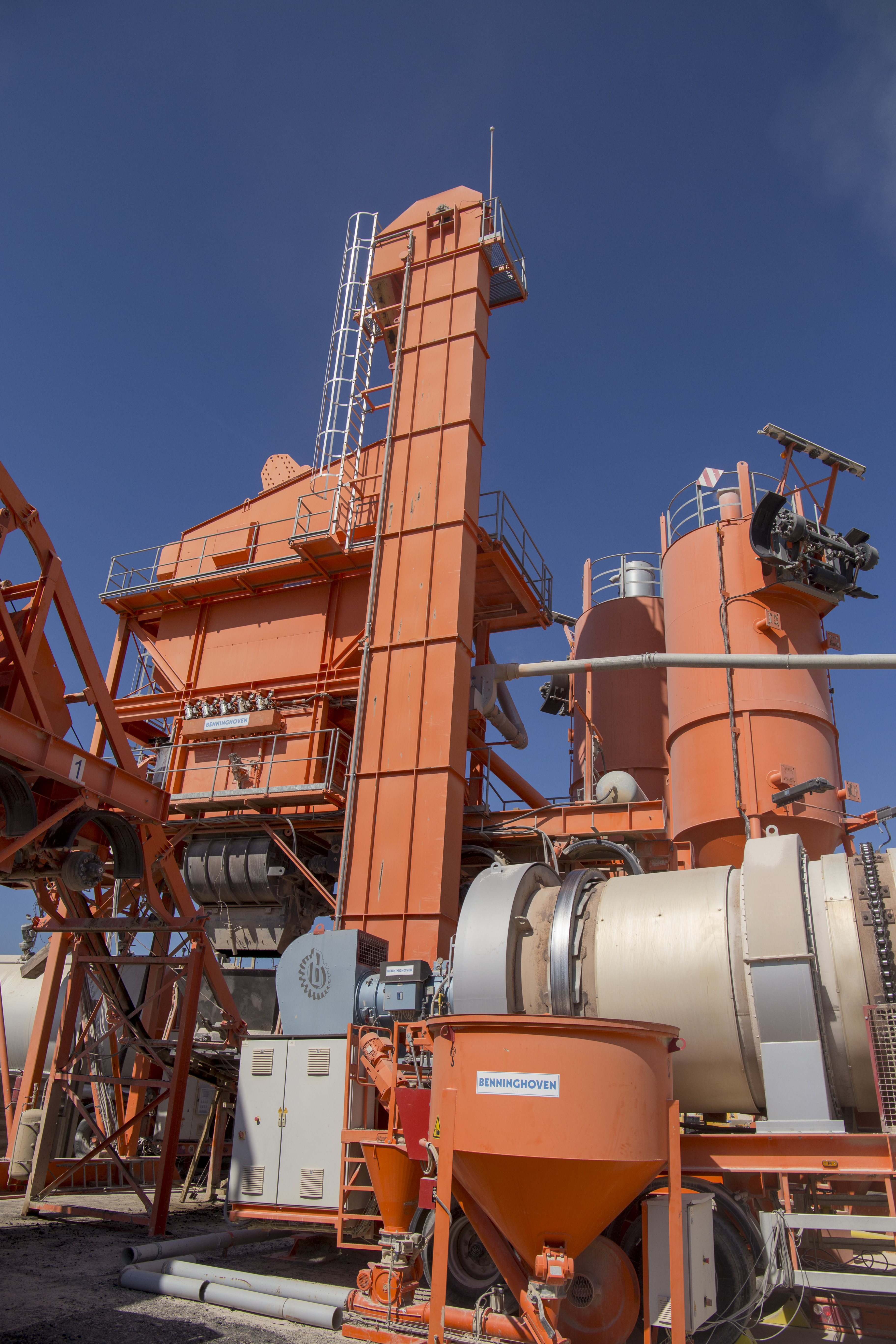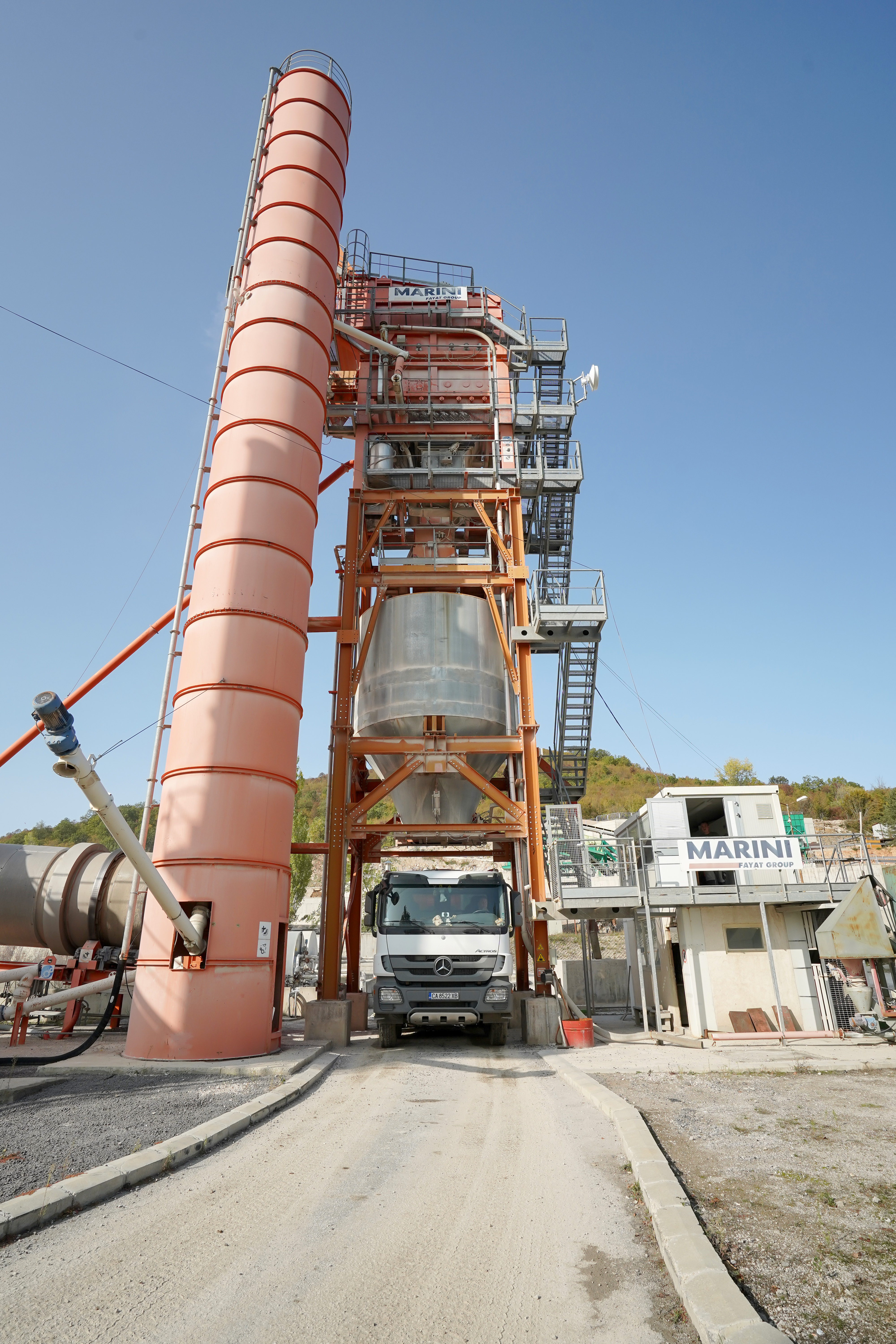 Production capacity and facilities
PATSTROY-92 AD owns significant production sites, specialized equipment and technologies for execution of road, asphalt and earth works.
A competitive advantage for PATSTROY-92 has been its own fleet of stationary and mobile plants for manufacturing certified and high-quality building materials – all type of asphalt concrete mixtures, concrete and other concrete products and bituminous binders (polymer modified bitumen, diluted bitumen and bitumen emulsion). All these products are assessed and certified in conformity with the statutory requirements for construction works and products, which guarantees the high quality of performed works.
The production activity is organized in two regional road construction divisions:
The company's permanent production plants are located in the towns of Botevgrad, Kostinbrod, Kostenets, in the village of Sarantsi - Gorna Malina municipality and on the territory of Razhdavets quarry - Botevgrad municipality and Godech quarry - Godech municipality.